Seminar Homepage : Druckversion
---
https://www.dagstuhl.de/16171
24. – 29. April 2016, Dagstuhl-Seminar 16171
Algorithmic Methods for Optimization in Public Transport
Organisatoren
Leo G. Kroon (Erasmus University – Rotterdam, NL)
Anita Schöbel (Universität Göttingen, DE)
Dorothea Wagner (KIT – Karlsruher Institut für Technologie, DE)
Auskunft zu diesem Dagstuhl-Seminar erteilt
Dagstuhl Service Team
Dokumente
Dagstuhl Report, Volume 6, Issue 4

Motivationstext
Teilnehmerliste
Gemeinsame Dokumente
Dagstuhl's Impact: Dokumente verfügbar
Programm des Dagstuhl-Seminars [pdf]

Summary
Public transport systems are highly complex systems, due to their technical and organizational complexity, and due to the large numbers of passengers that are transported each day. The quality of the services provided to the passengers is on the one hand the result of the quality and robustness of the underlying plans, such as the timetable and the vehicle and crew schedules. On the other hand, in real-time the quality of the service is the result of the complex interactions between the real-time logistic management of the public transport system and the information to and guidance of the passengers.
Both in the planning stage and in real-time, dealing with these problems requires handling large amounts of data, solving complex combinatorial optimization problems, and dealing with uncertainty. Preferably, the optimization models aim to improve the robustness of the public transport system, so that the system is less vulnerable to disturbances.
In addition, due to the use of smart cards and smart phones, it becomes technically possible to give personalized real-time traffic advice for passengers to guide them to their destinations, even in disturbed situations. In addition, the use of these devices makes huge amount of data available, which can improve decisions in real-time control and in disruption management as well as in the planning stage.
In this seminar, researchers from algorithm engineering and operations research worked together with researchers with an engineering background and participants from practice. The common goal was to improve methods for planning and scheduling of public transportation.
Among others, some specific topic which were covered were
Scheduling of public transport. Several new applications and new ideas on algorithms for public transport scheduling were presented.
Integration of planning stages. Suggestions were developed on how the traditional approach of sequential planning can be replaced by integrated approaches.
Robustness and recoverability. Here several talks discussed methods on how to react to different kinds of disturbances, or how to make schedules more robust.
Real-time control. Real-time control measures which can be taken to get back to the plan as soon as possible were proposed and discussed.
Routing in public transport. For the important issue of routing passengers in public transport, also needed for timetable information systems, several algorithms and new approaches were presented and discussed.
Applications and case studies. Among others the situation in Mumbai, India, was presented and discussed and representatives of several public transport operators sketched the planning process in their companies and pointed out open questions for further research.
Future technologies were another important issue. The participants discussed the potential of new technologies and identified algorithmic challenges for their future utilization.
The seminar started with an introductory round in which every participant presented him- or herself with three slides. It was a good start to get to know each other. In the following days, nearly all participants contributed with talks. There were also two panel discussions, one with the other Dagstuhl group on learning algorithms, and another one on future technologies. The participants discussed and identified challenging algorithmic problems in this field.
Finally, the organizers would like to thank the Dagstuhl team and all the participants for a fruitful and successful seminar.
Leo Kroon, the main organizer of this Dagstuhl seminar, died unexpectedly on 14 September 2016. We are shocked and very sad about his sudden death. Leo was a great scientist and a wonderful person. We will never forget him.
License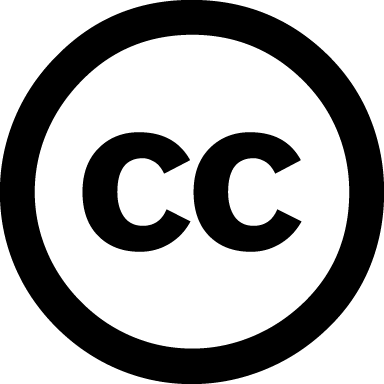 Creative Commons BY 3.0 Unported license
Leo G. Kroon, Anita Schöbel, and Dorothea Wagner
Related Dagstuhl-Seminar
Classification
Modelling / Simulation
Networks
Optimization / Scheduling
Keywords
Public transportation
Timetabling
Resource scheduling
Delay and disruption management
Dynamic passenger information
---
Bücher der Teilnehmer
Buchausstellung im Erdgeschoss der Bibliothek
(nur in der Veranstaltungswoche).
In der Reihe Dagstuhl Reports werden alle Dagstuhl-Seminare und Dagstuhl-Perspektiven-Workshops dokumentiert. Die Organisatoren stellen zusammen mit dem Collector des Seminars einen Bericht zusammen, der die Beiträge der Autoren zusammenfasst und um eine Zusammenfassung ergänzt.
Download
Übersichtsflyer (PDF).
Es besteht weiterhin die Möglichkeit, eine umfassende Kollektion begutachteter Arbeiten in der Reihe Dagstuhl Follow-Ups zu publizieren.
Bitte informieren Sie uns, wenn eine Veröffentlichung ausgehend von
Ihrem Seminar entsteht. Derartige Veröffentlichungen werden von uns in der Rubrik Dagstuhl's Impact separat aufgelistet und im Erdgeschoss der Bibliothek präsentiert.
---
Seminar Homepage : Letzte Änderung 23.10.2018, 22:17 Uhr