Seminar Homepage : Druckversion
---
https://www.dagstuhl.de/16141
03. – 08. April 2016, Dagstuhl-Seminar 16141
Analysis, Interpretation and Benefit of User-Generated Data: Computer Science Meets Communication Studies
Organisatoren
Thorsten Quandt (Universität Münster, DE)
German Shegalov (Twitter – San Francisco, US)
Helle Sjøvaag (University of Bergen, NO)
Gottfried Vossen (Universität Münster, DE)
Auskunft zu diesem Dagstuhl-Seminar erteilt
Dagstuhl Service Team
Dokumente
Dagstuhl Report, Volume 6, Issue 4

Motivationstext
Teilnehmerliste
Gemeinsame Dokumente
Programm des Dagstuhl-Seminars [pdf]

Summary
The success of the Internet as a communication technology and tool for human interaction in countless contexts, including production and trade, has had a dramatic impact on modern societies. With diffusion rates nearing one hundred percent in most societal groups, there is virtually no one whose life is not influenced by online communication -- either directly or indirectly. Every day, private end users and business users act and interact online, producing immense amounts of data. Many disciplines, including computer science, computer linguistics, psychology, and communication studies, have identified 'big data' generated by online users as a research field. As a result, big data has become a somewhat over-hyped catch-all term for many different types of data, which are analyzed through varying methods for multiple purposes. This ranges from an analysis of (unstructured) Twitter or Facebook content to rule-structured texts as found in the professional media (i.e., news websites). The implication of value generated through sheer size of data sets is misleading, though -- much of the value is based on the nature of these data sets as being user-generated, either on purpose or inevitably (and often unknowingly) as behavioral traces of actions with divergent aims.
Big data sets generated by human users pose some challenges to the scientific disciplines that are interested in them: Typically, computer scientists have the knowledge and tools to access, extract and process big data sets. However, the analysis and interpretation of such data mirrors the interactions of users who produced the data and is not following a purely technological logic. In other words, such data has a human/social component, and in order to interpret and understand it, social-scientific theories and methods are helpful. Social scientists, however, typically do not specialize in the practicalities of online technologies and of programming. While they have theoretical approaches and empirical methods available that can be helpful in the analysis of user generated content -- and this is especially true for communication scholars who specialize in the analysis of (online) media content --, their possibilities to access and process data are limited (as this is not core to their field yet).
Consequently, both disciplinary approaches will not be able to fully address the challenges of analyzing big data based on user (inter)action from the perspective of their own 'silo'. A combination of the two approaches seems fruitful, as each discipline may help in solving the problems of the other, and the sum will be more than its parts -- leading to a better understanding of social interaction and human communication in a digitized world. This seminar will bring together both computer scientists interested in the analysis of (large-scale) user-generated data, and communication scholars interested in computer-assisted acquisition and processing of such data. It is intended to start a fruitful dialogue on potential approaches, methods, uses and benefits of a cooperation between the two disciplines, and it will also include the input of practitioners in the field of media and business who will offer valuable insights into practical use cases.
License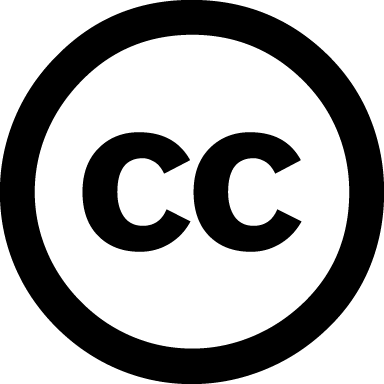 Creative Commons BY 3.0 Unported license
Thorsten Quandt, German Shegalov, Helle Sjøvaag, and Gottfried Vossen
Related Dagstuhl-Seminar
Classification
Data Bases / Information Retrieval
Society / Human-computer Interaction
World Wide Web / Internet
Keywords
Information systems
Data science
Communication sciences
---
Bücher der Teilnehmer
Buchausstellung im Erdgeschoss der Bibliothek
(nur in der Veranstaltungswoche).
In der Reihe Dagstuhl Reports werden alle Dagstuhl-Seminare und Dagstuhl-Perspektiven-Workshops dokumentiert. Die Organisatoren stellen zusammen mit dem Collector des Seminars einen Bericht zusammen, der die Beiträge der Autoren zusammenfasst und um eine Zusammenfassung ergänzt.
Download
Übersichtsflyer (PDF).
Es besteht weiterhin die Möglichkeit, eine umfassende Kollektion begutachteter Arbeiten in der Reihe Dagstuhl Follow-Ups zu publizieren.
Bitte informieren Sie uns, wenn eine Veröffentlichung ausgehend von
Ihrem Seminar entsteht. Derartige Veröffentlichungen werden von uns in der Rubrik Dagstuhl's Impact separat aufgelistet und im Erdgeschoss der Bibliothek präsentiert.
---
Seminar Homepage : Letzte Änderung 23.10.2018, 11:07 Uhr