Seminar Homepage : Druckversion
---
https://www.dagstuhl.de/16011
04. – 08. Januar 2016, Dagstuhl-Seminar 16011
Evolution and Computing
Organisatoren
Nick Barton (IST Austria – Klosterneuburg, AT)
Bernard Chazelle (Princeton University, US)
Per Kristian Lehre (University of Nottingham, GB)
Nisheeth K. Vishnoi (EPFL Lausanne, CH)
Auskunft zu diesem Dagstuhl-Seminar erteilt
Dagstuhl Service Team
Dokumente
Dagstuhl Report, Volume 6, Issue 1

Motivationstext
Teilnehmerliste
Gemeinsame Dokumente
Dagstuhl's Impact: Dokumente verfügbar

Summary
Biological evolution has produced an extraordinary diversity of organisms, even the simplest of which is highly adapted, with multiple complex structures. Dynamic structures at even higher levels emerge from collective and social behaviour. These phenomena have traditionally been studied in population genetics, ecology and related disciplines.
However, theoretical computer scientists, endowed with a wide variety of tools, have recently made progress in describing and characterising the computational capabilities of evolution, analyzing natural algorithms, obtaining quantitative bounds for evolutionary models and understanding the role of sex in evolution. The field of evolutionary computation has found that many innovative solutions to optimisation and design problems can be achieved by simulating living processes, such as evolution via random variation and selection, or social behaviour in insects. Researchers in evolutionary computation have recently started applying techniques from theoretical computer science to analyze the optimization time of natural algorithms.
To further the connections and consolidate this burgeoning new discipline, this Dagstuhl seminar brought together participants from the population genetics, mathematical biology, theoretical computer science, and evolutionary computation communities. The seminar opened with a round of introductions, followed by five introductory talks presenting the perspectives of the disciplines attending. Benjamin Doerr introduced runtime analysis of evolutionary algorithms, Paul Valiant discussed evolution from the perspective of learning, Joachim Krug and Nick Barton introduced population genetics, and Nisheeth Vishnoi discussed evolutionary processes from the perspective of theoretical computer science. In addition to talks contributed by participants, there were several breakout sessions on topics identified during the seminar.
The organisers would like to thank the Dagstuhl team and all the participants for making the seminar a success.
Summary text license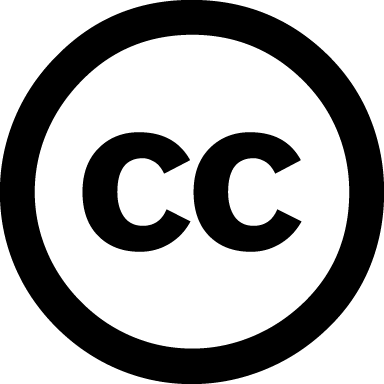 Creative Commons BY 3.0 Unported license
Nick Barton and Per Kristian Lehre and Nisheeth K. Vishnoi
Classification
Data Structures / Algorithms / Complexity
Soft Computing / Evolutionary Algorithms
Keywords
Evolution
Natural Algorithms
Theory of Computation
Evolutionary Computation
---
In der Reihe Dagstuhl Reports werden alle Dagstuhl-Seminare und Dagstuhl-Perspektiven-Workshops dokumentiert. Die Organisatoren stellen zusammen mit dem Collector des Seminars einen Bericht zusammen, der die Beiträge der Autoren zusammenfasst und um eine Zusammenfassung ergänzt.
Download
Übersichtsflyer (PDF).
Es besteht weiterhin die Möglichkeit, eine umfassende Kollektion begutachteter Arbeiten in der Reihe Dagstuhl Follow-Ups zu publizieren.
Bitte informieren Sie uns, wenn eine Veröffentlichung ausgehend von
Ihrem Seminar entsteht. Derartige Veröffentlichungen werden von uns in der Rubrik Dagstuhl's Impact separat aufgelistet und im Erdgeschoss der Bibliothek präsentiert.
---
Seminar Homepage : Letzte Änderung 12.12.2019, 14:49 Uhr