Seminar Homepage : Druckversion
---
https://www.dagstuhl.de/15351
23. – 28. August 2015, Dagstuhl-Seminar 15351
Computational Mass Spectrometry
Organisatoren
Rudolf Aebersold (ETH Zürich, CH)
Oliver Kohlbacher (Universität Tübingen, DE)
Olga Vitek (Northeastern University – Boston, US)
Auskunft zu diesem Dagstuhl-Seminar erteilt
Dagstuhl Service Team
Dokumente
Dagstuhl Report, Volume 5, Issue 8

Motivationstext
Teilnehmerliste
Gemeinsame Dokumente
Dagstuhl's Impact: Dokumente verfügbar

Summary
Motivation
Mass Spectrometry (MS) is an extremely flexible analytical technique, with applications ranging from crime lab investigations to testing to disease biomarkers in a clinic. The publication of the first human genome in 2001 was a key event that lead to the application of mass spectrometry to map out the human proteome, and later the human metabolome; i.e. all the biomolecules encoded in the genome that constitute biological function. The result was the creation of a tremendous amount of spectrometric data and a dearth of tools for data analysis, motivating the development of computational tools. The tool developers came from several expert domains; life scientists applying mass spectrometry built tools to automate their new workflows, analytical chemists and engineers developing the instruments built software to analyze devise measurements; network and database infrastructure professionals built resources for storing and sharing data in the cloud, and bioinformaticians and statisticians developed algorithms and statistical methods for data analysis. There is an ongoing need for the different disciplines to learn each other's languages, make tools interoperable, and establish common goals for development.
Goals
The seminar 'Computational Mass Spectrometry' is a follow-up seminar to the successful Dagstuhl seminars on `Computational Proteomics' and 'Computational Mass Spectrometry' (05471, 08101 and 14371).
The seminar aimed at bringing together scientists from a wide range of backgrounds and identify open issues and future research directions in computational mass spectrometry.
Results
Already on the first days the seminar resulted in very lively discussions. The time allotted to the introductory talks had to be expanded to account for this. The discussions sparked off during the introductory talks led to the formation of several working groups. These groups formed and re-formed on demand, also based on discussion on the previous evenings. Section 5 documents the discussions and results in these groups through the notes taken. Some of these discussion (e.g., the one on false discovery rates) was of interest to all participants and took place as plenary discussions in the large lecture hall. Other discussions were more focussed and thus had a smaller number of participants.
Some of the discussion will certainly lead to joint research participants. A first tangible outcome is a joint paper already accepted in the Journal of Proteome Research (L. Gatto, K. D. Hansen, M. R. Hoopmann, H. Hermjakob, O. Kohlbacher, A.Beyer, "Testing and validation of computational methods for mass spectrometry," http://dx.doi.org/10.1021/acs.jproteome.5b00852) on benchmarking and validating computational methods for mass spectrometry. This working group developed conceptual ideas for benchmarking algorithms and implemented a web-based repository holding (http://compms.org/RefData) benchmark datasets that will hopefully make comparison of algorithms more transparent in the future. We are confident that the discussions of other working groups and the contacts made during the evening hours in Dagstuhl will result in many more collaborations and publications in the future.
The field of computational mass spectrometry is rapidly evolving. Participants identified a wide range of challenges arising from technological developments already at the horizon but also from the broadening on the application side. We thus intend to revisit the field in the coming years in a Dagstuhl seminar again, most likely organized by different leaders of the field in order to account for these upcoming changes.
License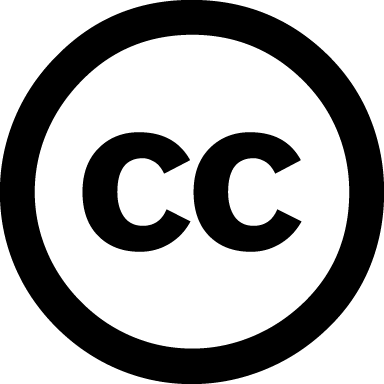 Creative Commons BY 3.0 Unported license
Rudolf Aebersold, Oliver Kohlbacher, and Olga Vitek
Dagstuhl-Seminar Series
Classification
Keywords
Bioinformatics
Computational mass spectrometry
Proteomics
Metabolomics
Glycomics
---
Bücher der Teilnehmer
Buchausstellung im Erdgeschoss der Bibliothek
(nur in der Veranstaltungswoche).
In der Reihe Dagstuhl Reports werden alle Dagstuhl-Seminare und Dagstuhl-Perspektiven-Workshops dokumentiert. Die Organisatoren stellen zusammen mit dem Collector des Seminars einen Bericht zusammen, der die Beiträge der Autoren zusammenfasst und um eine Zusammenfassung ergänzt.
Download
Übersichtsflyer (PDF).
Es besteht weiterhin die Möglichkeit, eine umfassende Kollektion begutachteter Arbeiten in der Reihe Dagstuhl Follow-Ups zu publizieren.
Bitte informieren Sie uns, wenn eine Veröffentlichung ausgehend von
Ihrem Seminar entsteht. Derartige Veröffentlichungen werden von uns in der Rubrik Dagstuhl's Impact separat aufgelistet und im Erdgeschoss der Bibliothek präsentiert.
---
Seminar Homepage : Letzte Änderung 11.12.2018, 23:02 Uhr