Seminar Homepage : Druckversion
---
https://www.dagstuhl.de/15072
08. – 11. Februar 2015, Dagstuhl-Seminar 15072
Distributed Cloud Computing
Organisatoren
Yvonne Coady (University of Victoria, CA)
James Kempf (Ericsson – San Jose, US)
Rick McGeer (HP Enterprise Services – Palo Alto, US)
Stefan Schmid (TU Berlin, DE)
Auskunft zu diesem Dagstuhl-Seminar erteilt
Dagstuhl Service Team
Dokumente
Dagstuhl Report, Volume 5, Issue 2

Motivationstext
Teilnehmerliste
Gemeinsame Dokumente
Dagstuhl's Impact: Dokumente verfügbar

Summary
The Dagstuhl Seminar on Distributed Cloud Computing was held Feb. 8-11, 2015. 22 researchers attended the multidisciplinary seminar from the areas of networking, cloud computing, distributed systems, operations research, security, and system administration. In contrast with the centralized cloud deployment model where applications are restricted to a single mega-data center at some network distance from the customers, in the distributed cloud deployment model, many smaller data centers are deployed closer to customers to supplement or augment the larger mega-data centers, and the smaller data centers are managed as one pooled resource. Two administrative models of a distributed cloud are common today: the integrated model where a single administrative entity controls all the data centers and the federated model where multiple administrative entities control the data centers and users authenticate for resource access using a federated identity management system. Over the course of the 3 day seminar, 15 presentations were given on various aspects of distributed cloud or the disciplinary areas relevant to distributed cloud. The seminar shared two talks with the concurrent seminar on Foundations of Networking and attended one of the Foundations of Networking Talks. Taking the presentations as input, the seminar then broke into three groups to discuss a research agenda for distributed cloud. The groups were requested to come up with 3 questions in their particular area (distributed systems, programming models, and cloud) and two for the other two groups. At the end of the seminar, the group discussed forming a research community around distributed cloud with an annual conference. Currently, a workshop on distributed cloud is held annually, called DCC (for Distributed Cloud Computing). This year's workshop will be held in conjunction with SIGMETRICS in Portland, Oregon in June. Slides, abstracts of the talks and reports from the breakout groups are available in the Dagstuhl content management web site. An extended version of this report appeared in the April 2015 issue of ACM SIGCOMM Computer Communication Review [1].
References
Yvonne Coady, Oliver Hohlfeld, James Kempf, Rick McGeer, and Stefan Schmid. Distributed cloud computing: Applications, status quo, and challenges. SIGCOMM Comput. Commun. Rev., 45(2):38--43, April 2015. http://dx.doi.org/10.1145/2766330.2766337
License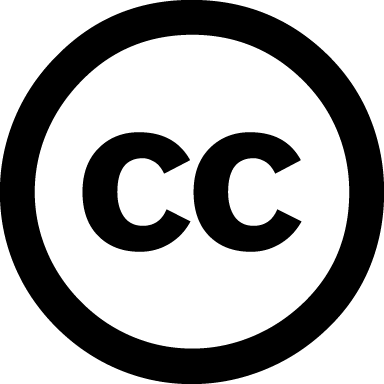 Creative Commons BY 3.0 Unported license
Yvonne Coady, James Kempf, Rick McGeer, and Stefan Schmid
Classification
Networks
Optimization / Scheduling
Keywords
Datacenters
Networking
Distributed Computing
Clouds
---
Bücher der Teilnehmer
Buchausstellung im Erdgeschoss der Bibliothek
(nur in der Veranstaltungswoche).
In der Reihe Dagstuhl Reports werden alle Dagstuhl-Seminare und Dagstuhl-Perspektiven-Workshops dokumentiert. Die Organisatoren stellen zusammen mit dem Collector des Seminars einen Bericht zusammen, der die Beiträge der Autoren zusammenfasst und um eine Zusammenfassung ergänzt.
Download
Übersichtsflyer (PDF).
Es besteht weiterhin die Möglichkeit, eine umfassende Kollektion begutachteter Arbeiten in der Reihe Dagstuhl Follow-Ups zu publizieren.
Bitte informieren Sie uns, wenn eine Veröffentlichung ausgehend von
Ihrem Seminar entsteht. Derartige Veröffentlichungen werden von uns in der Rubrik Dagstuhl's Impact separat aufgelistet und im Erdgeschoss der Bibliothek präsentiert.
---
Seminar Homepage : Letzte Änderung 17.12.2018, 04:02 Uhr