Seminar Homepage : Druckversion
---
https://www.dagstuhl.de/15052
25. – 30. Januar 2015, Dagstuhl-Seminar 15052
Empirical Evaluation for Graph Drawing
Organisatoren
Ulrik Brandes (Universität Konstanz, DE)
Irene Finocchi (Sapienza University of Rome, IT)
Martin Nöllenburg (KIT – Karlsruher Institut für Technologie, DE)
Aaron Quigley (University of St. Andrews, GB)
Auskunft zu diesem Dagstuhl-Seminar erteilt
Dagstuhl Service Team
Dokumente
Dagstuhl Report, Volume 5, Issue 1

Motivationstext
Teilnehmerliste
Gemeinsame Dokumente
Dagstuhl's Impact: Dokumente verfügbar
Programm des Dagstuhl-Seminars [pdf]

Summary
Graph Drawing provides, among other things, the algorithmic foundations for network information visualization. It has considered implementation and experimentation as integral aspects from its very inception and recent research has demonstrated varying approaches to empirical evaluation. Experimental standards, however, have never been established, and little progress toward higher levels of sophistication can be observed.
The seminar was a community effort organized as a hands-on training event. It brought together experts on experimentation from fields with an established experimental tradition (referred to as "trainers"), and a group of graph drawing researchers expected to act as exponents and multipliers ("participants"). After two days of invited lectures on experimental methodology in different disciplines and a problem selection session, participants spent three days in working groups designing experiments. Trainers moving between groups and intermittent reporting session facilitated knowledge dissemination.
Participant feedback in the Dagstuhl survey indicates that the inclusion of trainers was highly appreciated. A number of experimental designs for a broad range of problems have been developed, and it is expected that many of them will be implemented and carried out in collaborative follow-up work.
As everyone who has ever been to Schloss Dagstuhl knows, Dagstuhl seminars are the ideal forum for achieving such goals. The fact that a considerable part of the graph drawing community came together for a week to focus on experimentation is expected to lead to a rapid diffusion of the seminar results and foster the acceptance of new methodology and criteria within the community.
On behalf of all participants, the organizer express their sincere gratitude to the Dagstuhl staff for their outstanding service and support.
License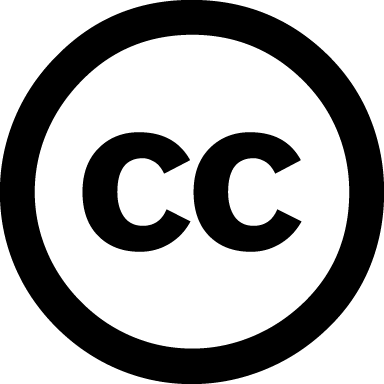 Creative Commons BY 3.0 Unported license
Ulrik Brandes, Irene Finocchi, Martin Nöllenburg, and Aaron Quigley
Dagstuhl-Seminar Series
Classification
Data Structures / Algorithms / Complexity
Networks
Society / Human-computer Interaction
Keywords
Graph drawing
Experimental design
Algorithm engineering
User studies
Empirical evaluation
Information visualization
---
Bücher der Teilnehmer
Buchausstellung im Erdgeschoss der Bibliothek
(nur in der Veranstaltungswoche).
In der Reihe Dagstuhl Reports werden alle Dagstuhl-Seminare und Dagstuhl-Perspektiven-Workshops dokumentiert. Die Organisatoren stellen zusammen mit dem Collector des Seminars einen Bericht zusammen, der die Beiträge der Autoren zusammenfasst und um eine Zusammenfassung ergänzt.
Download
Übersichtsflyer (PDF).
Es besteht weiterhin die Möglichkeit, eine umfassende Kollektion begutachteter Arbeiten in der Reihe Dagstuhl Follow-Ups zu publizieren.
Bitte informieren Sie uns, wenn eine Veröffentlichung ausgehend von
Ihrem Seminar entsteht. Derartige Veröffentlichungen werden von uns in der Rubrik Dagstuhl's Impact separat aufgelistet und im Erdgeschoss der Bibliothek präsentiert.
---
Seminar Homepage : Letzte Änderung 23.10.2018, 23:10 Uhr