Seminar Homepage : Druckversion
---
https://www.dagstuhl.de/14361
31. August – 05. September 2014, Dagstuhl-Seminar 14361
Computational Aspects of Fabrication
Organisatoren
Marc Alexa (TU Berlin, DE)
Bernd Bickel (Disney Research – Zürich, CH)
Sara McMains (University of California – Berkeley, US)
Holly E. Rushmeier (Yale University, US)
Auskunft zu diesem Dagstuhl-Seminar erteilt
Dagstuhl Service Team
Dokumente
Dagstuhl Report, Volume 4, Issue 8

Motivationstext
Teilnehmerliste
Gemeinsame Dokumente
Programm des Dagstuhl-Seminars [pdf]

Summary
As manufacturing goes digital, the current understanding of industrial production will change fundamentally. The digital age in manufacturing is coupled with new output devices that allow rapid customization and rapid manufacturing, revolutionizing the way we design, develop, distribute, fabricate, and consume products. We need to find computational models that support this new way of production thinking and lead its technological understanding. This opens challenges for many areas of science research, such as material science, chemistry, and engineering, but also and perhaps foremost computer sciences. The currently available digital content creation pipelines, algorithms, and tools cannot fully explore new manufacturing capabilities. To meet these demands, we need a deep understanding of computer graphics fundamentals: Shape, appearance of shape and materials, and physically-based simulation and animation. When designing an object, there is an inherent interplay among all these fundamental aspects.
The purpose of this seminar is to bring together leading experts from academia and industry in the area of computer graphics, geometry processing, and digital fabrication. The goal is to address fundamental questions and issues related to computational aspects of fabrication and jump-start collaborations that will pioneer new approaches in this area.
License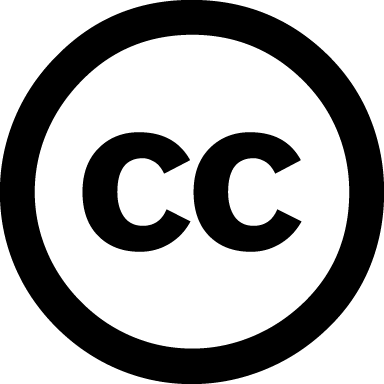 Creative Commons BY 3.0 Unported license
Marc Alexa, Bernd Bickel, Sara McMains, and Holly E. Rushmeier
Related Dagstuhl-Seminar
Classification
Computer Graphics / Computer Vision
Keywords
Fabrication
Manufacturing Process Characterization (additive
Machining)
3d printing
Layered Manufacturing
3d Rasterization
Geometric Modeling
Shape Perception
Material Properties (mechanical/optical)
---
Bücher der Teilnehmer
Buchausstellung im Erdgeschoss der Bibliothek
(nur in der Veranstaltungswoche).
In der Reihe Dagstuhl Reports werden alle Dagstuhl-Seminare und Dagstuhl-Perspektiven-Workshops dokumentiert. Die Organisatoren stellen zusammen mit dem Collector des Seminars einen Bericht zusammen, der die Beiträge der Autoren zusammenfasst und um eine Zusammenfassung ergänzt.
Download
Übersichtsflyer (PDF).
Es besteht weiterhin die Möglichkeit, eine umfassende Kollektion begutachteter Arbeiten in der Reihe Dagstuhl Follow-Ups zu publizieren.
Bitte informieren Sie uns, wenn eine Veröffentlichung ausgehend von
Ihrem Seminar entsteht. Derartige Veröffentlichungen werden von uns in der Rubrik Dagstuhl's Impact separat aufgelistet und im Erdgeschoss der Bibliothek präsentiert.
---
Seminar Homepage : Letzte Änderung 21.10.2018, 16:14 Uhr