https://www.dagstuhl.de/22402
03. – 07. Oktober 2022, Dagstuhl-Seminar 22402
Foundations for a New Perspective of Understanding Programming
Organisatoren
André Brechmann (Leibniz-Institut für Neurobiologie – Magdeburg, DE)
Bonita Sharif (University of Nebraska – Lincoln, US)
Janet Siegmund (TU Chemnitz, DE)
Westley Weimer (University of Michigan – Ann Arbor, US)
Auskunft zu diesem Dagstuhl-Seminar erteilen
Simone Schilke zu administrativen Fragen
Michael Gerke zu wissenschaftlichen Fragen
Dagstuhl Reports
Wir bitten die Teilnehmer uns bei der notwendigen Dokumentation zu unterstützen und Abstracts zu ihrem Vortrag, Ergebnisse aus Arbeitsgruppen, etc. zur Veröffentlichung in unserer Serie Dagstuhl Reports einzureichen über unser
Dagstuhl Reports Submission System.
Dokumente
Teilnehmerliste
Gemeinsame Dokumente
Dagstuhl-Seminar Wiki
Programm des Dagstuhl-Seminars (Hochladen)

(Zum Einloggen bitte persönliche DOOR-Zugangsdaten verwenden)
Questionnaire
How do you like this seminar? Please take a survey and receive results by email.
(This link is only visible from within Dagstuhl)
Motivation
For a long time, researchers have investigated how people read and write program code on their computers and talk about code with one another. This way, researchers identified necessary skills, education, and practices to acquire expertise and perform software development duties. While the results of these investigations are valuable, they are still scarce, and often, these investigations are based on too different assumptions. Thus, we are still unable to devise and validate a scientific theory of program comprehension, which would be an important step to design support for developers that is tailored to their cognitive needs. To succeed, we need techniques to shed more light on how programmers think. To this end, we need to look beyond computer-science research.
Specifically, in the field of psychology and cognitive neuroscience, considerable progress has been made in building theories of cognitive processes. Important enabling technologies were eye tracking, functional magnetic resonance imaging (fMRI), electroencephalography (EEG), and functional near infrared spectroscopy (fNIRS). These methods have revolutionized the understanding of cognitive processes and are routinely used in various disciplines.
With the recent emergence of these methods in computer science, now is the time to provide a unified forum for discussing and designing high-quality research studies, models, and methods for investigating the cognition of programmers through biometrics and neuro-imaging devices. This seminar supports researchers using a new set of techniques that modernize classic approaches to program comprehension and human computer interaction by exploiting new experimental designs that are informed by advances in cognitive neuroscience. This will be the first Dagstuhl Seminar organized around this theme.
To define a unifying umbrella for these kind of studies, we will look at current studies and discuss key methodological challenges for these studies. In break out groups, we will discuss solutions on how these challenges can be addressed and what kind of questions can actually be answered with this new technology. As practical result of this seminar, we aim at a roadmap on how research on understanding the programmer can be moved forward in a directed and systematic way.
Motivation text license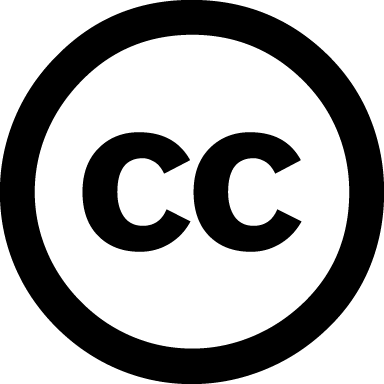 Creative Commons BY 4.0

André Brechmann, Bonita Sharif, Janet Siegmund, Westley Weimer, and Norman Peitek
Classification
Human-Computer Interaction
Software Engineering
Keywords
Programming methodology
Programming education
Program comprehension
Neuro-imaging
Eye tracking
Human cognition